What Our Clients Are Saying
Cattle Barons Ball Houston
Thank you so much for a wonderful and highly successful Live Auction! It was our best one yet!
Beth McGarry, Cattle Barons Ball Houston American Cancer Society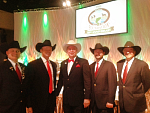 Arkansas Game and Fish Foundation Outdoor Hall of Fame banquet
Thank you for an outstanding job at the Arkansas Game and Fish Foundation Outdoor Hall of Fame banquet! You and your team brought the auction up severai notches, not only bringing in significantly more money this year, but aiso providing and entertaining and enthusiastic approach that the attendees have never experienced.
Yours for the ducks, Jeff Lawrence, Director of Fundraising & Volunteer Relations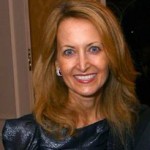 Cattle Barons, Junior League, TACA, VNA and DIFFA
Mike Jones is the best Auctioneer I have ever used. He has done Cattle Barons, Junior League, TACA, VNA and DIFFA for me and I could go on and on. Lori his wife is a dream and they have a very professional team!
Lynn McBee Dallas Community Leader & Philanthropist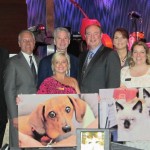 Operation Kindness
Thank you so much Mike! My adrenaline is still at an all time high two days after the event – it was so exciting! It was a huge success for the homeless animals in our community and we are so thankful that you were a part of this incredible night. Thank you for your continued support.
Nikki Walker Development Director Operation Kindness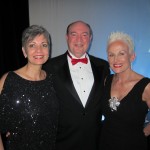 WaterTower Theatre 2011 "Spotlight" Gala and Live Auction Benefitting Artistic and Educational Programs
Thank you, Mike and your fabulous team for another wonderful event. It is always a pleasure to work with you. What a fun night!
- Anita Hughey Braun, Event Co-Chair
What a great evening - my heartfelt thanks goes to so many people who helped to made it fabulous!!
- Barbara Daseke, Event Co-Chair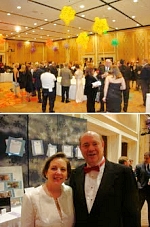 Private School Fundraiser
Well, Mike, you were a big hit! Thank you very much for doing such a great job with the live auction at An Affair of the Heart. It was obvious that you had taken the time to understand our cause. I have had numerous comments on that. The scholarship sale was $95,000 - a full $20,000 more than last year and the $100 sale for a student outing brought $4,600 - almost twice what it was last year. The total from the live auction was $146,700. We are so pleased.
I will contact you when we have a date and location for next year. Please tell your staff members how impressed we were by their professionalism. A very successful event!
- Kay Barry, (Private School)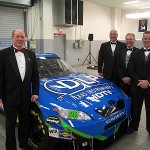 "Wheels for Meals and More"
Due to the support of Mike Jones and his team, the VNA's inaugural event, Wheels for Meals and More…exceeded our expectations and we are deeply grateful to you for enabling us to be the community's provider for 3,200 men and women who count on VNA volunteers to help them maintain their health and independence.
- Robert P. Carpenter, President and Chief Executive Officer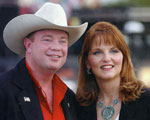 Cattle Baron's Ball / American Cancer Society
Cattle Baron's Ball - Dallas, TX Single Largest Fundraising Event for the American Cancer Society
I have had the pleasure of working with Mike Jones while I served as Auction Chairman for both the 2004 and 2005 Cattle Baron's Ball benefiting the American Cancer Society, Dallas Chapter.
We presented Mike with the overwhelming task of selling 32 items to a crowd of 3,000 in less than 90 minutes. Mike easily completed the auction within the allocated time period and helped sell $760,000 in donated items.
- Gina Betts, Auction Committee / Gala Chairman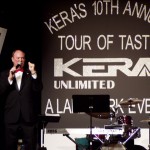 KERA 10th Annual Tour of Taste
You and your staff did an outstanding job of keeping the evening flowing and entertaining. Your participation was critical in making the evening a financial success which will allow KERA to continue to provide quality programming for North Texas. We have also received rave reviews from the attendees at the auction.
We look forward to working with you in the future!
- Ashlee Kleinert, Live Auction Chair
Lakewood Home Tour Live Auction
I wanted to thank you for the outstanding job you did. We raised a record breaking amount, due in large part to the success of the live auction.
Using Mike Jones added an element of professionalism and intensified the level of excitement surrounding the auction!
- Deana Allen, Auction Co-Chair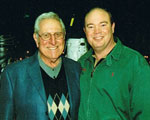 Haggar Apparel / St. Jude's Children's Hospital
I'm not sure we could have this auction without "Mike Jones as the auctioneer".
Thanks for your help!
- J.M. Haggar, Jr., ALSAC/St. Jude Board of Directors and Governors – Emeritus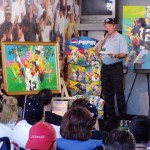 National Football League
On behalf of the entire NFL Auction staff, the NFL Players Association and eBay, I would like to thank you and your staff for helping make our inaugural live auction a success.
I was especially pleased with the comprehensive level of service you and your staff provided. The event was more than just a financially successful auctions. It was also an exciting show for the crowd.
- Seth Rabinowitz/ Director
TACA Custom Auction Gala
TACA raises money for the perfoaming arts, and in 2004, TACA raised the most money it has ever raised with its live auction. The items were not materially different from those offered in 2003. The difference was that Mike Jones conducted the auction.
I will hire Mike Jones to be the auctioneer for every event I serve as chairman!
- Gina Betts, Auction Committee / Gala Chairman
Parish Episcopal School
Who knew that it was possible for a parents' association to raise $407,000 in an hour? This is more than double the amount we have ever raised in our Live Auction, and we are still in shock. Thank You!
We are so thankful that you were the one holding that microphone! It is impossible to translate into words the respect and admiration we hold for you!
- Ashlee Kleinert, Live Auction Chair
Dallas Independent School District
A true professional. Mike Jones obtained maximum dollar for items sold. His company's accountability, procedures and his ability to deal with the customers make him the best in the business.
- James G. Robinson, Executive Director
St. Mark's School of Texas
If my memory serves me correctly, the first thing I said to you when we met was, "I think I should warn you before we begin, I really don't like auctioneers!" Well Mike, I just hadn't met you and your team yet! On behalf of everyone at St. Mark's, thank you for your professionalism, enthusiasm and tenacity.
- Alice Court, Auction Chairperson
Ben E. Keith Foods, Dallas, TX
Mike Jones has conducted an annual auction for our company for many years. In addition to possessing the "Boy Scout" type qualities of honesty, dependability, responsibility, etc., Mike also has a wonderful sense of humor. He keeps the auction moving at a lively pace, without rushing through.
I would recommend Mike Jones Auction Group, without reservaton, for any type of auction.
- Zoe Bartlett, Marketing Manager