Meet the Classic Team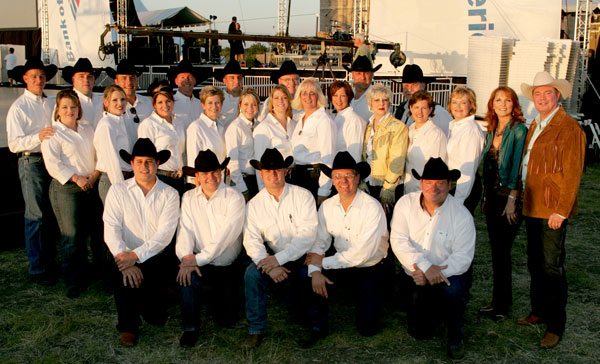 The Classic Auctioneers Team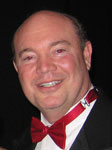 Mike Jones, CAI, GPPA, BAS
President / Principal Auctioneer
Mike Jones, President of Classic Auctioneers and United Country Auction Services served as the 55th President of the National Auctioneers Association and was a 2012 inductee into the NAA Auctioneers Hall of Fame. He served as President of the Texas Auctioneers Association 1994-95 and was inducted into the Texas Auctioneers Assn. Hall of Fame in 2005.
Jones is the National Auctioneers Association 1998 International Auctioneers Champion (IAC), 1995 Texas Champion Auctioner and a Life Member in both organizations. He is the past editor of the Texas Auctioneers Association publication "The Auctioneer". He is currently serving a three year term on the National Auctioneers Foundation (NAF) Board of Trustees.
Mike attended North Texas State University and Cooke County College. He is a graduate of the Missouri Auction School and Certified Auctioneers Institute (CAI) at Indiana University.
In 2006, he joined United Country Real Estate located in Kansas City, MO and helped launch the largest integrated real estate and auction company, United Country Auction Services where he serves as President. The company has over 4000 Brokers, Agents and Auctioneers with approximately 600 offices in the U.S., Costa Rica, Panama, Mexico and Canada. Mike received his real estate license in 1983 and serves as Texas broker for UC-Strategic Client Services, LLC based in Dallas. He is also co-owner of United Country-Kansas City Auction and Real Estate.
He is the founder and president of the Texas Auction Academy in Dallas, Texas, where he instructs America's future auctioneers. Mr. Jones is the past chairman and former member of the Texas Department of Licensing and Regulation Auctioneers Education Advisory Board.
Well respected in the legal and banking communities, Mr. Jones has been retained by Fulbright and Jaworski and other prestigious law firms in Washington, DC and Texas as an expert witness and has served numerous times as a court ordered receiver and trustee.
The winner of numerous national advertising, photography and auction marketing awards, he is a published author within the auction industry. Jones has conducted over 3000 auctions throughout North America. He has conducted educational seminars in over 30 states and was the 2003 Keynote Speaker at the South African Institute of Auctioneers convention held at Golden Gate Highlands National Park , South Africa. He served as the Chairman of the 1999, 2000 and 2001 International Auctioneers Championship (IAC) contest and as a judge for the 2011 event. In 2013 he will judge the 2013 World Auto Auction Championship.
Mike received his Certified Auctioneers Institute (CAI) designation in 1993 and maintains both the Graduate Personal Property Appraiser (GPPA) designation and the Benefit Auction Specialist (BAS) designation, earned and awarded by the National Auctioneers Association. He is a longstanding member of the Association of Fundraising Professionals (AFP) and holds memberships in the following organizations, Country Music Hall of Fame, American Bankruptcy Institute, American & Texas Rental Association, American & Texas Restaurant Associations, Auctioneers Association of Canada and the Greater Dallas Area Chamber of Commerce.